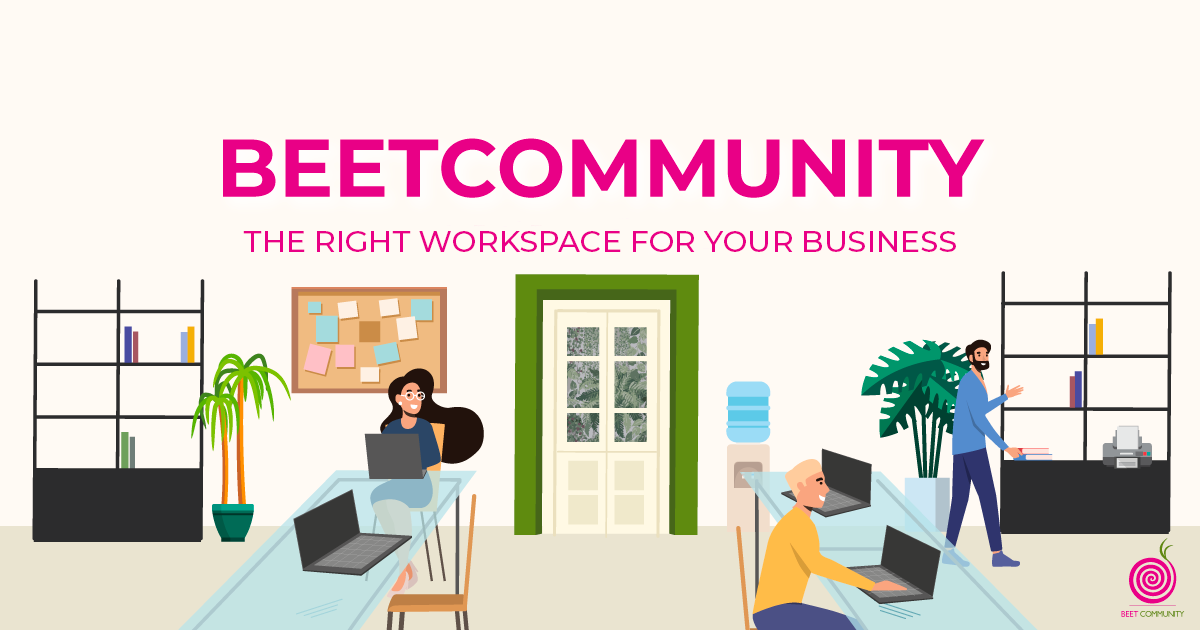 Adequate workspace helps your business reduce risk, waste and more. Discover the six reasons why companies and professionals choose Beetcommunity
Keeping your business agile means having a better chance of being profitable in the current market environment. So why remain tie to long-term rentals that may involve space limits over time or require annual unexpected costs that put future planning at risk? Why buy machinery that needs to be replaced within a couple of years?
Beetcommunity's agile solutions help solve all market challenges. Beetcommunity's agile solutions help solve all market challenges. Being able to create solid partnerships in the short and long term giving immediate answers to entrepreneurial needs, is the reason why companies and professionals in every sector choose to collaborate with Beetcommunity.
How do we do it? Here is a list of 6 reasons why companies and professionals choose Beetcommunity
1. Unique and personalized opportunities
Beetcoommunity's market position allows access to unique and personalized opportunities. We offer our members a number of economic benefits, starting from the costs of maintaining an office, the rent, utilities, the secretarial services. You will have your own turnkey office, elegantly designed to meet your entrepreneurial needs at affordable costs.
2. Economic benefits
Expenses agreed according to needs, stable over time, including operating and management expenses with possible variants such as space optimization.
3. Flexible Solutions
An affiliation that offers flexible, advantageous and customized solutions regardless of the time of use.
4. Access without restrictions
Access to Beetcommunity's services is guaranteed by a contract that falls within the category of services without time constraints, without early repayment or registration costs.
5. Reduction of waste
The companies and professionals who use Beetcommunity assets pay only for the spaces they need, without without running into waste.
6. Sharing
Beetcommunity offers the possibility of using spaces more efficiently than a common office. First of all, shared environments such as kitchens and meeting areas offer the opportunity to socialize and share ideas and projects. Second, members have access to the virtual community and to a wide range of services to help professionals and companies to reconcile work and private life by optimizing results.
Beetcommunity, supported by Beetroot srl, in addition to work spaces offers the appropriate advice to develop and accelerate ideas and projects using public and private financial instruments.